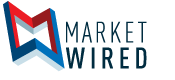 Loans Canada Leads the Restructuring of Newstart Canada
/EINPresswire.com/ -- PICKERING, ON--(Marketwired - Oct 20, 2017) -  On November 28th 2016 Loans Canada completed the restructuring of Newstart Canada (Newstart or the Company) after the company filed for a proposal to creditors back in May 2016. Following the transaction, the Company had a strong balance sheet with no debt and new management to make it extremely competitive in the sub-prime auto space in Canada.
When Newstart Canada was started by David Baker in 1988 his mission was to help those in his community gain access to the vehicles and financing they needed, regardless of their credit. Now, with a new management team in place and a partnership with Loans Canada, Canada's top referral network for personal loans, credit products, and debt relief services, Newstart Canada is looking to bring that same sense of community to all Canadians across the country.
In September, David Baker was terminated by the Board of Directors and Scott Satov, CA, the owner of Loans Canada, was elected as President. Sierra MacDonald was brought on as VP of Operations to ensure a smooth transition and oversee the day-to-day activities of the company. This change in management brings Newstart into the 21st century offering the best in industry technology allowing new, and returning, Newstart clients to gain access to an easier application process and quicker approval times. Scott Satov commented, "No matter where you live in Canada, access to easy and affordable vehicle financing is a necessity. Whether you live in downtown Toronto or rural Nova Scotia, chances are you need or want a car. With our unique approach to matching Canadians with the loan and credit products they need, I know Newstart will be a success."
About Newstart Canada
Based in Pickering, Ontario, Newstart Canada was founded on the idea that businesses should always put their clients' needs first. Unlike traditional lending institutions, Newstart Canada focuses on helping Canadians drive away in a car while taking the first step toward rebuilding their credit. Their number one goal is to be there for those who want to be helped.
Learn more about Newstart Canada: www.newstartcanada.ca
About Loans Canada
Started in 2012, Loans Canada is the leading nation-wide credit marketing firm that specializes in providing financial services to all Canadians. Loans Canada has solidified relationships with dozens of credit providers who focus on the subprime credit market and have the expertise needed to fulfill personal loans, business loans, vehicle financing, and credit requests in record time.
Learn more about Loans Canada: www.loanscanada.ca

Powered by


EIN Presswire does not exercise editorial control over third-party content provided, uploaded, published, or distributed by users of EIN Presswire. We are a distributor, not a publisher, of 3rd party content. Such content may contain the views, opinions, statements, offers, and other material of the respective users, suppliers, participants, or authors.
Submit your press release