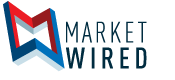 Emerald Health Takes a Scientific Approach to Cannabis - CFN Media
/EINPresswire.com/ -- SEATTLE, WA--(Marketwired - Sep 25, 2017) - CFN Media Group ("CannabisFN"), the leading creative agency and digital media network dedicated to legal cannabis, announces the publication of an article discussing how Emerald Health Therapeutics Inc.(TSX VENTURE: EMH) (OTCQX: EMHTF) is taking a scientific approach to legal cannabis that involves developing proprietary products designed for specific medical conditions while building a Scientific Advisory Board with substantial expertise. At the same time, the company has tremendous expansion potential in a climate where many licensed producers are solely focused on increasing production capacity ahead of Canada's legalization of adult use marijuana.
Science-Driven Approach
Emerald Health Therapeutics is focused on developing high margin products that are backed by rigorous clinical trials and are uncompromising in quality. Executive Chairman Dr. Avtar Dhillon, MD, is a seasoned executive and chairman of five public life science companies, having successfully led the turnaround of Inovio Pharmaceuticals Inc. from a $10 million micro-cap to a $550 million late-stage biotechnology company.
Members of the company's Scientific Advisory Board also recently made a novel discovery highlighting the potential of tetrahydrocannabinolic acid ("THCA") in treating Huntington's disease and other metabolic, neurodegenerative, and neuroinflammatory diseases. These results were published in the British Journal of Pharmacology in a peer-reviewed article titled, "Tetrahydrocannabinolic acid is a potent PPARγ agonist with neuroprotective activity."
"We are pleased to be one of the first and few companies to offer THCA cannabis oil and look forward to generating human data from clinical research we are planning for this product in the near future," said Emerald Health VP of R&D Frey Garabagi, PhD. In its investor presentation, the company indicated that it plans to begin human clinical trials designed to prove the efficacy of its growing product lineup in treating numerous medical conditions.
New Product Launches
Emerald Health also recently announced the release of Island Mist, a proprietary high-cannabidiol (CBD) and high CBD-to-THC ratio dried flower product. The Indica-dominant strain contains 15.9% CBD and just 0.4% THC, which represents a 40:1 CBD-to-THC ratio. The product can be purchased by individuals holding a medical license registered with Emerald Health Botanicals -- the company's wholly-owned subsidiary and ACMPR licensed producer.
With the new product launch, Emerald Health Botanicals offers a full line-up of six dried flower products, including four high-THC strains, a high CBD strain, and a combination strain. The firm also provides eight cannabis oils with varying levels of THC, THCA, CBD, and THC-to-CBD ratios. Management believes that one of these products -- CBD-50 -- contains the highest amount of CBD per milliliter on the ACMPR market today.
"Emerald's team has a depth of experience in life sciences and product development which is complementary to our focus on scaled cultivation," said Supreme Pharmaceuticals CEO John Fowler following a deal for Supreme to provide Emerald with cannabis flower. "We see this transaction as the first step in building an ongoing relationship where each party can focus on its core competencies to develop competitive advantages."
Expansion Potential
Emerald Health has tremendous expansion potential, but has committed to a demand-driven approach to preserve shareholder value. With a 32 acre property in Metro Vancouver, the company can build up to one million square feet of capacity on demand with each $10 million in spending generating 10,000 kilograms of product per year. Management's proven ability to raise capital means that it can expand on an as-needed basis as the market grows.
At the same time, the company recently announced a joint venture with Village Farms International Inc., which provides an existing 25-acre property in Delta, BC that is being retrofitted for added capacity. Each company will have a 50% stake in the joint venture, called Pure Sunfarms, with initial plans to convert a 1.1 million square foot greenhouse capable of producing 75,000 kilograms of product per year once it's completed and fully licensed by the government.
This unique collaboration combines decades of large-scale greenhouse growing expertise with deep cannabis cultivation experience and offers the prospect of scaling growing capacity rapidly and cost effectively. Perhaps more importantly it increases the prospect of more readily managing the operating challenges of growing any plant at large scale and, in this case, growing cannabis in a facility well positioned to deliver significant volumes at extremely low cost over the long term. Managing execution risk well will be an important differentiating factor among the various licensed producers.
Looking Ahead
Emerald Health Therapeutics Inc. represents a compelling opportunity in Canada's cannabis industry. With its scientific approach to the industry, the company is highly differentiated from other companies focused primarily on scaling up capacity. Emerald is clearly focused on the longer term growth of the value-added, downstream end of the product spectrum. However, the company's 32-acre property in Metro Vancouver and Village Farms joint venture on 25 acres in Delta, BC means that it can also quickly and cost effectively scale production to meet the demand of the growing existing medical demand and the imminent recreational market expected to open in 2018.
Please follow the link to see the interview and read the full article: http://www.cannabisfn.com/emerald-health-takes-scientific-approach-cannabis/
Learn how to become a CFN Media featured company, brand or entrepreneur: http://www.cannabisfn.com/become-featured-company/
Download the CFN Media iOS mobile app to access the world of cannabis from your smart phone: https://itunes.apple.com/us/app/cannabisfn/id988009247?ls=1&mt=8
Or visit our homepage and enter your mobile number under the Apple App Store logo to receive a download link text on your iPhone: http://www.cannabisfn.com
About CFN Media
CFN Media (CannabisFN) is the leading creative agency and media network dedicated to legal cannabis. We help marijuana businesses attract investors, customers (B2B, B2C), capital, and media visibility. Private and public marijuana companies and brands in the US and Canada rely on CFN Media to grow and succeed.
Disclaimer:
Except for the historical information presented herein, matters discussed in this release contain forward-looking statements that are subject to certain risks and uncertainties that could cause actual results to differ materially from any future results, performance or achievements expressed or implied by such statements. Emerging Growth LLC, which owns CFN Media and CannabisFN.com, is not registered with any financial or securities regulatory authority, and does not provide nor claims to provide investment advice or recommendations to readers of this release. Emerging Growth LLC may from time to time have a position in the securities mentioned herein and may increase or decrease such positions without notice. For making specific investment decisions, readers should seek their own advice. Emerging Growth LLC may be compensated for its services in the form of cash-based compensation or equity securities in the companies it writes about, or a combination of the two. For full disclosure please visit: http://www.cannabisfn.com/legal-disclaimer/.

Powered by